Taxi Intercom Systems

Wolf Elec Intercoms have been manufacturing taxi intercoms systems for almost 20 years. Initially made for the iconic London Black Cab, Wolf Elec Taxi Intercoms are now built for any vehicle with a security partition between the driver and the passenger area. The Taxi Intercom System is simple to operate: You just switch it on. You don't have to adjust any volume controls, as these are preset at the time of installation.
In addition, both the driver and passengers have independent on/off switches. A warning LED alerts passengers when their conversation can be overheard by the driver.
Our standard model includes two rear microphones and twin flush-fit speakers. We can also design and build the intercom as a tailor-made system for your particular needs.
---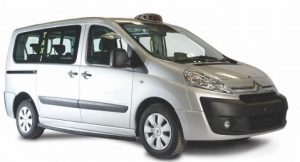 Wolf Elec Taxi Intercom kits include all necessary components such as wiring, speakers, microphones, switches, hardware. Warning Signs, often required by taxi licensing authorities, also are included.
When required, we work with vehicle builders to develop your own harness for a simple installation of the Wolf Elec Taxi Intercom System.
Induction loop systems compatible with hearing aids also are available. More details here.
---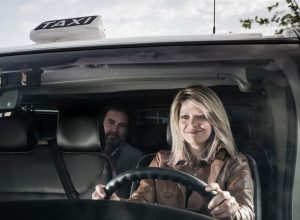 Please contact us to discuss your taxi intercom requirements.