Ambulance Intercom Systems & Hearing Induction Loop Systems
The Wolf Elec Ambulance Intercom System is specifically designed for clear communication between the driver of an ambulance and the paramedic in the rear compartment.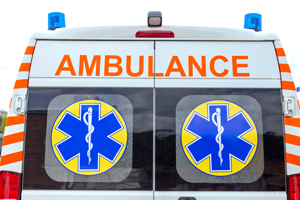 That's why our Intercom System is the choice of many leading ambulance manufacturers. Wolf Elec Ambulance Intercom Systems are found throughout the United Kingdom, Northern Ireland and Eire in almost every front-line emergency ambulance. In Europe and the Middle East, our intercoms are used by the Red Cross and Red Crescent.
The Wolf Elec Ambulance Intercom is simple to operate: You just switch it on. You don't have to adjust any volume controls, as these are preset at the time of installation.
In addition, both the driver and passengers have independent on/off switches. The driver's operation is hands-free, so he can speak whilst concentrating on his driving.
Our standard model includes two rear microphones and twin flush-fit speakers. They ensure the paramedic can hear and be heard, from anywhere in the rear compartment.
We also supply Hearing Induction Loop Systems. These allow the paramedic to converse with someone with a hearing aid using the 'T' coil system. More details here.
---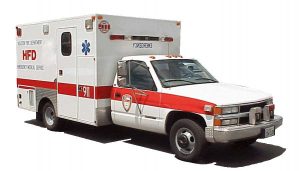 The Wolf Elec Ambulance intercom system can be designed and built as a tailor-made system for your particular needs. The kit includes all necessary components such as wiring, speakers, microphones, switches and hardware.
In addition, we work with vehicle builders to help you develop your own harness to allow our intercom to be simply installed when required.

Contact us to discuss your ambulance intercom requirements.