Police Vehicle Intercom Systems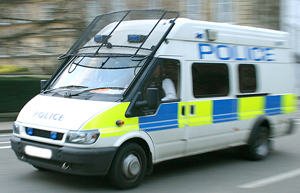 Wolf Elec Intercoms have developed intercom systems working with a number of police forces and specialist vehicle builders.  These fall into three types:
Interior communication from the front to the rear of a vehicle. Examples are custodial vehicles for prisoner transport or surveillance vehicles.
The driver's operation is usually fully hands-free. The rear area can be hands-free. If more private communication is required, the vehicle can be fitted with headset sockets or telephone-type handsets.
Two-way communication from inside the vehicle, where the occupants wish to keep the doors and windows closed to maintain physical security. The system can be discreet, with hidden microphones and speakers, or it can be a clearly marked panel on the side of the vehicle. These products have been used for diplomatic and specialist protection squad  vehicles.
Audio Surveillance.  Discreet microphones are  permanently installed on the outside of the vehicle and relayed to speakers or headsets inside the vehicle.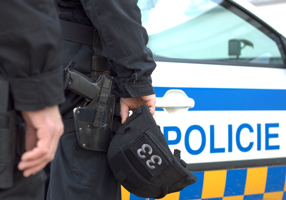 Wolf Elec Intercoms also manufactures high security locking and unlocking systems such as stainless-steel electronic bolts .
Due the secure nature of these vehicles we can only provide more specific information on request from qualified enquiries.

Please contact us to discuss your Police vehicle intercom requirements.